Once again, these writings are just my humble highlights (not recommendation), feel free to have some intellectual discourse on this. You can reach me at :
__________________________________________________________
Not money. It is c
onfidence. This is the most important element for an economy. Investor confidence & consumer confidence. Without these elements, there is no way there is any upside to the economy.
Sadly, this was stolen from us. Lets start with Consumer Confidence
1. Consumer Confidence :
When the coronavirus hit, there was substantial fear in the market and affected the consumer confidence. However, the country had competent and calm Health Minister that quickly step forward, took control, instill calmness for the people allaying their fears. As a result, most people still went about their daily activities.
Sadly, looking at the situation today, I am sure most would have noticed the huge gap as well as the fear surrounding the situation. The numbers in Malaysia increased substantially and now it would appear everywhere to be affected compared to just a concentrated cluster. As a result consumer confidence is very much affected now. Retail malls visitation traffic has fallen substantially, public spaces and offices has seen much reduced interactions. On top of that, manufacturing sector is affected on two fronts namely demand side (customer) and supply side (raw materials or components / parts from China)
Sectors affected :
Tourism - Hotel, attractions, theme parks, flight and travel

Retail - Shopping mall, retail or luxury brands

Manufacturing - those heavily reliant on China for raw materials or components parts supply
The reason why US is facing such sharp selldown apart from the oil plunge, the number 1 primary reason is due to the coronavirus having spread to US shores and resulted in high numbers of death and positive cases. When this first exploded in China and predominantly Asia / South East countries, US market was still buoyant with record highs being made. Some pundits even accused the pandemic (today, finally it is announced by WHO as a pandemic) as overplayed, exaggerated and fear mongering.
President of the United States, Mr Trump aka. POTUS who didnt even seem to grasp the seriousness of the situation happily downplayed the whole phenomenon whilst confidently saying it will just disappear, go away or a miracle vaccine will be found.
Coming back, the market in US has a delayed reaction and the selloff now intensified due to the laggard in movement. This coupled with the oil plunge amplified the force of selloff. Clearly, on display it also because of the reactive attitude of the world superpower which affected everyone including US itself. China being the second largest superpower is in no part innocent and every much as guilty due to the cover up by Wuhan Govt officials and slow reaction which allowed it to spiral out of control. By the time President Xi took action it was close to 3 months since rumours or cases was first reported. Whistle blowers were warned and reprimanded.
Oil plunge - was it not simply a tug of ego between Prince MBS and Russia's President Putin? These people have absolutely no regard to the impact of their actions in the larger context of things. There are no ordinary people, they wield considerable influence simply because of their ability to control vast amount of finite resources which is required by ordinary people on a daily basis.
In hindsight, the entire episode to large extent is the responsibility of human action, power play by leaders and incompetent, selfish bureaucrats which failed to understand the magnitude of their actions.
Where does this lead us? Complete erosion of consumer confidence to spend as survival & self preservation is the only main concern.
2. Investor Confidence :
Investor confidence stems from conviction in the market and its ability to maintain growth over a substantial period of time. There is stability in government, strong fundamental laws that protect investors' rights and clarity in policies. None of which exist in Malaysia at this moment in time.
This backdoor government shenanigans took away the most important thing in Malaysia, the fundamental freedom of democracy and respect of mandate of the people. If midway through, a democratically elected government can just flip by virtues of politicians switching parties and orchestrating a coup, how can foreigners be certain that an elected government will have the stability of the 5 years period before another round of election? The meaning of election in itself cease to exist.
If foreign funds do not come into our country, the only one investing in our market will be EPF, KWAP, Tabung Haji and local retailers / institutions. There wont be sufficient volume and firepower to support the market.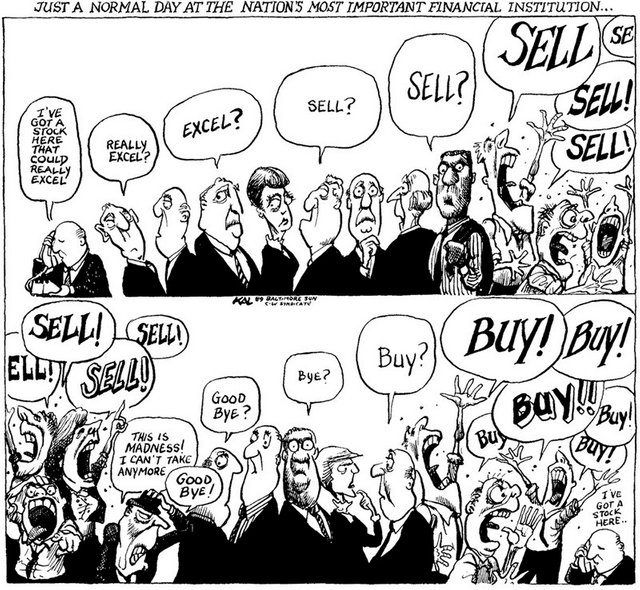 No one knows the bottom but do not panic sell.
As mentioned before, focus on
Dividend yield and earnings growth as both metrics can sustain share price.
Below are our considerations,
follow these 6 parameters when choosing the stocks to enter
:
good DY (consistent track record, not one off)
has business exposure overseas and local (preferable overseas ex China )
strong cash flow and cash reserve with minimal debt / liabilities be it short term or long term
no links to political personalities, parties or govermentt contracts
business clients are need base demand instead of luxury demand
good solid management reputation (no hanky panky)
We previously shared the following stocks as our favourite :
CCK

OCK

RCE Capital

DKSH

Riverstone Holdings
We would like to add more to the list with the fall in share price and increase in attractiveness in valuation. We are starting to find some value in foreign source of income which are less affected by local domestic political issues on top of the virus and oil plunge. Unlike others who are chasing rubber glove counters with sky high valuation, the only glove counter we have is the one above. Others we like are:
Pintaras Jaya

GCB

MFCB
We need to regain the confidence especially in our ability to read the market and trusting the fundamental economic valuation to brave through this selldown. The moment we lose confidence in ourselves and holdings, we will be subject to the same panic selling attitude. Remember that Health Minister, stay cool and collected in the face of a pandemic.
Please stay tune as we have been doing some serious investing and will be looking to call more FA stocks in the coming future.
_______________________________________________________________
Telegram channel :
https://telegram.me/tradeview101
Website / Blog :
http://www.tradeview.my/
Facebook :
https://www.facebook.com/tradeview101/
or
Email me to sign up as private exclusive subscriber : [email protected]
Food for thought: